This is part of a series of articles called 400 Days of Pandemic, my one year and a month of writing, photography, and adventures during the COVID outbreak of 2020.  This period covers covers bits of my life from June 20-September 20, 2020.
I had been stuck in Málaga for nearly the entire spring before realizing that not only was Málaga the name of the city I had been living in, but also the name of the province. With the end of the lockdown, I crawled out of my quarantine bunker determined to learn about the surrounding countryside. The following 100 days saw me cautiously exploring the region where I would learn that I was stuck in one of the most incredible spots in Europe.
July 5, 2020: The street art of nearby Estepona have been on my bucket list for months and turns out to be an ideal first adventure post-lockdown. This is a city that has fully embraced murals and some of them just blow me away. Combine that with perfect weather, a super chill city, and plenty of outdoor cafes for coffee snacking and I'm just having one of the best days of the summer.
The Street Art of Estepona, Spain
July 10, 2020: One of the absolute highlights of my stay in Spain is the breathtaking El Caminito del Rey in El Chorro. It's quite an experience, especially hiking on trails where I don't have to hide from the police. It's a surreal experience having to hike in a mask and helmet, but overall, just a can't miss if you visit Malaga.
I Hiked: El Caminito del Rey (El Chorro, Spain)
July 20, 2020: I take a long stroll through the Guadalhorce Valley in Alora. Maybe if you are from Spain, this could seem like a boring hike, but after being stuck in a city for three months, I literally can't get enough of these wide open spaces.
I Hiked: The Guadalhorce Valley (Alora, Spain)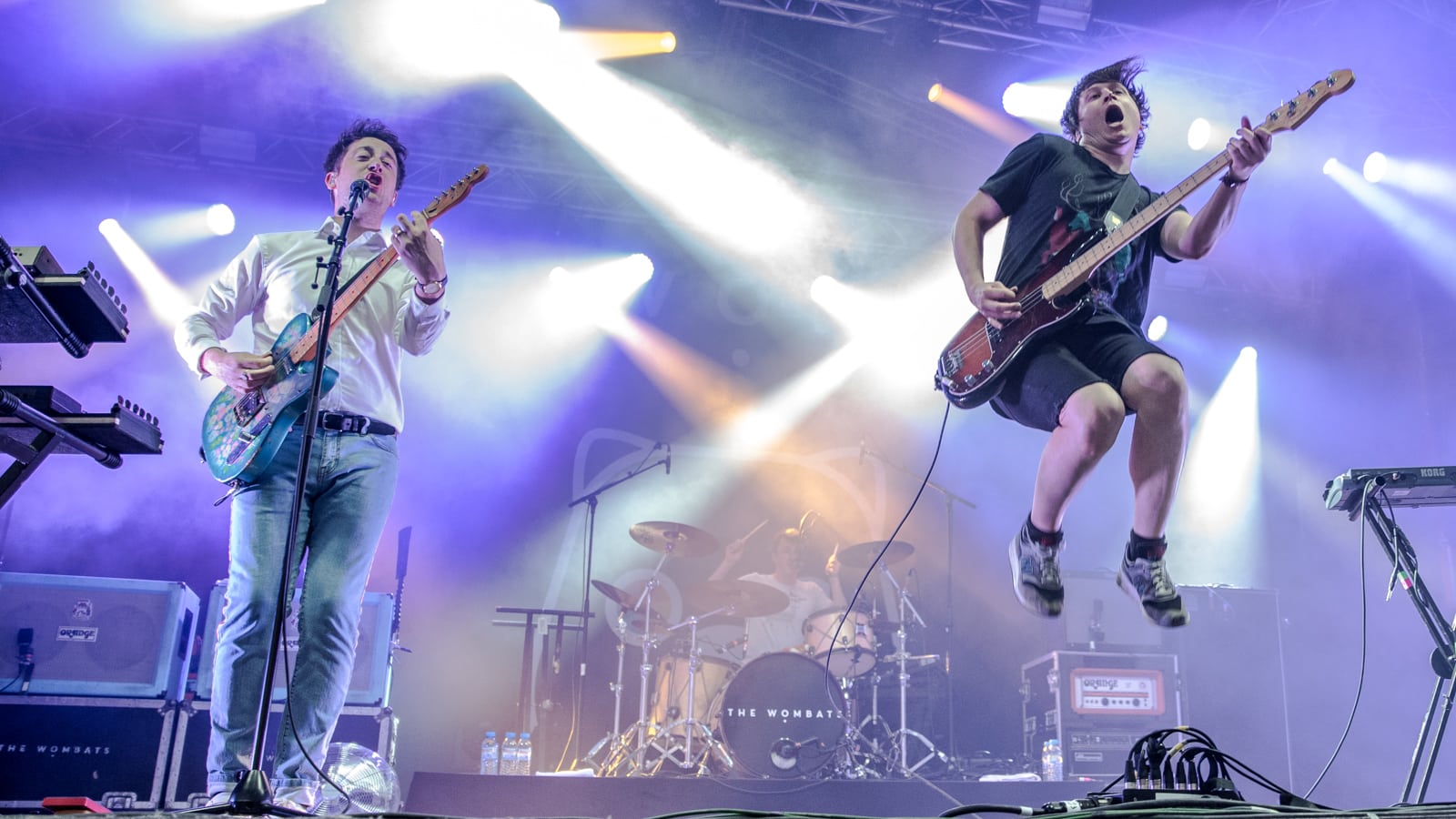 August 11, 2020: One of the perks of having your entire professional life collapse is that it leaves you with a lot of free time. I'm finally able to consolidate all my blogs, stories, and photos in one place here at 100 Days And Nights. I celebrate by posting 100 photo galleries and 100 reviews of music festivals.
The Music Was Good and The People Were Cool: 100 Reviews of Music Festivals
First Three Songs, No Flash: 100 Photo Galleries From 100 Nights of Summer
August 17, 2020: Malaga has changed a lot over the last few months. I spend some time revisiting the empty spots I photographed during the lockdown. I also spend some time setting up a sweet slider which I'm sure almost nobody has ever used.
Before/After Malaga's Lockdown 2020
August 19, 2020: There are few sights more epic in Malaga than the bridge at Ronda. I started the day with a swim in a hidden spot, a very long hike along the Great Malaga Path, and a spot of heat exhaustion. Pro tip: Spain is super f'ing hot in the summer.
I Hiked: The Great Malaga Path to Ronda (Malaga, Spain)
September 3, 2020: Some days, you don't have a theme. You just wake up and see a bunch of dope AF stuff. This is one of those days.
Fairytale Castles, Virgin Shrines, and The White Hill Towns of Andalusia, Spain
Photo Gallery: The Fairytale Colomares Castle of Benalmadena, Spain
September 9, 2020: While the regional transportation can be a bit complicated, nothing is easier than jumping on a train to downtown Torremolinos, my new favorite spot when I feel like getting out of Malaga. Naturally, I discovered this spot while tracking down some street art.
The Street Art of Torremolinos, Spain
September 12, 2020: With COVID on the retreat, street artists have once again began returning to the streets to Malaga to craft new pieces. I've been more than happy to track down a bunch of the latest.
The Street Art of Malaga: Late Summer 2020 Edition
September 17, 2020: Summer is over…just kidding. Malaga is still amazing. I step outside the northern part of the city to swim in some freshwater for a change and then hike back into town.
I Hiked: The Limonero Dam (Málaga, Spain)
September 19, 2020: I don't even recognize Spanish Vito. He gets up at seven, goes swimming in the sea for thirty minutes, does yoga, has not partaken of alcohol in months, and eats an arugula salad every day. I am going to miss it here. Why do you want to me to leave, Spain?!
September 20, 2020: My Spanish visa is ending and I leave for one of the only countries that doesn't have COVID restrictions – Macedonia. My goal is to safely travel the country for the next 100 days and write a post for every day. See you in Part 3 of 400 Days of Pandemic.