Another whirlwind edition of 100 Nights of Summer is on the books with me attending 15 music festivals in 15 straight weekends in 15 different countries. I'll freely admit that it's all a bit of blur, but I was lucky enough to bring along a camera and a laptop and manged to capture a few of the memories.
It all started out at with the world's largest philosophy and music festival in Wales back at the end of May. Then it was off to a triple repeat of my absolute favorite boutique indie music festivals, some metal in Denmark, and a couple of the largest fests in both Czech and Slovakia. I danced until eight in the morning in the dance arena at EXIT, went back to my adopted hometown in Romania for Electric Castle, broke a 50-day drought in England, and knocked "off" one of my oldest bucket list festivals in Poland. I traveled to brand three brand new countries (Sweden, Lithuania, Ukraine) and saw how they festival, before wrapping it all up in the absolute stunning green field beauty of Scotland.
A really big thanks to all the festivals for hosting me and the 100 Nights of Summer Tour. I'd also like to thank Klymit, Big Agnes, and WestJet for sending along products for me to review along the way. It can be a mentally and physically draining tour, so all that help is appreciated. Also, an especially big thanks to my mom, who proofreads all my articles, and still thinks I don't eat enough fruit when I'm traveling.
Here's a look at what 15 festivals in a row looks like…
Festival #1: HowtheLightGetsIn
Hay, Wales
Photo Gallery: Opening the Mind @ HowTheLightGetsIn 2018
100 Nights of Summer: The HowTheLightGetsIn 2018 Recap
Festival #2: This Is Not a Love Song
Nimes, France
Photo Gallery: We Can't Get Enough Indie Rock @ TINALS 2018
100 Nights of Summer: The TINALS 2018 Recap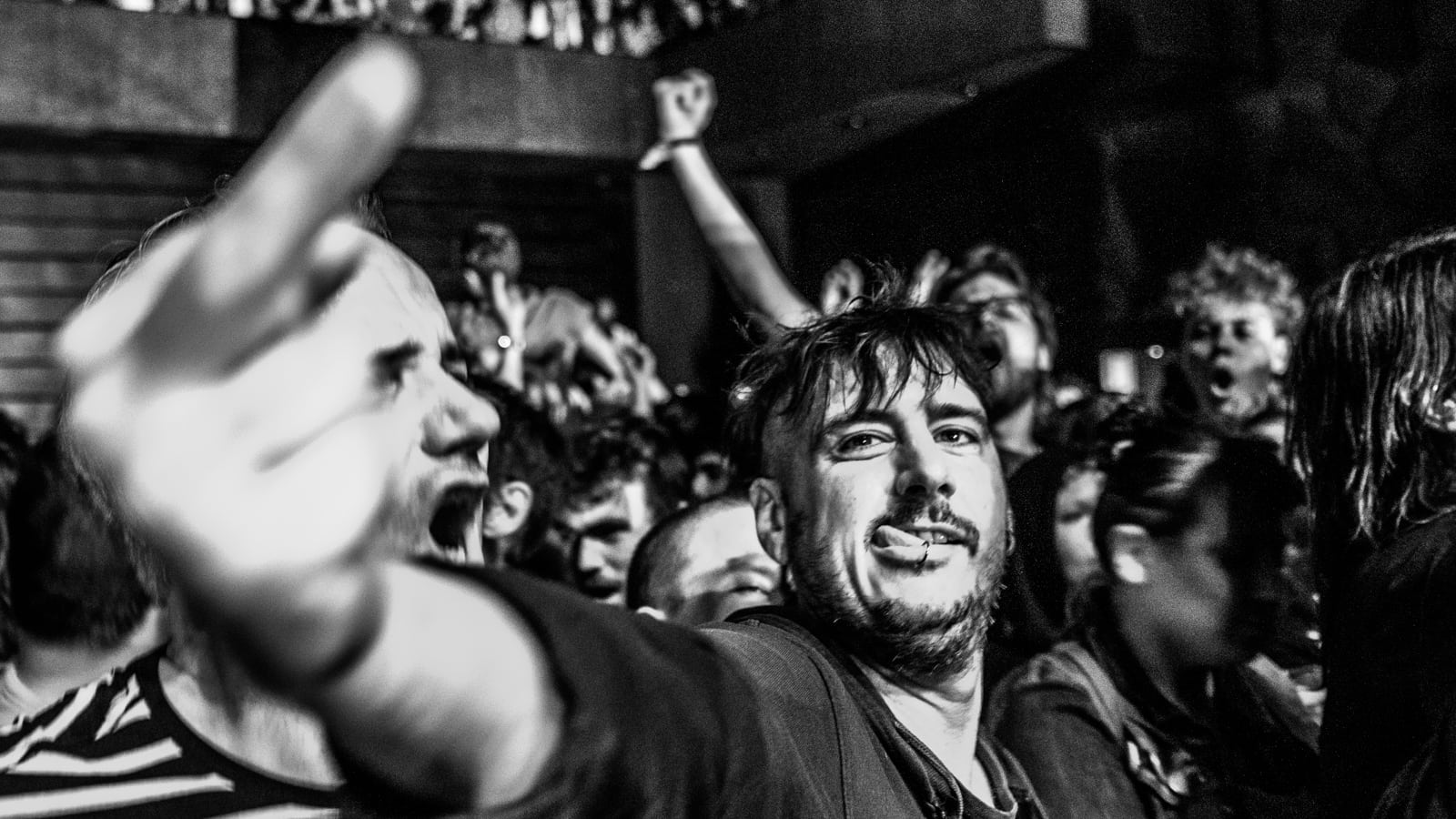 Festival #3: NOS Primavera Sound
Porto, Portugal
Photo Gallery: It's a Music Lover's Paradise @ NOS Primavera 2018
100 Nights of Summer: The NOS Primavera Sound 2018 Recap
Festival #4: Maifeld Derby
Mannheim, Germany
Photo Gallery: Home Again @ Maifeld Derby 2018
100 Nights of Summer: The Maifeld Derby 2018 Recap
Festival #5: Copenhell
Copenhagen, Denmark
Photo Gallery: Bang Your Head @ Copenhell 2018
100 Nights of Summer: The Copenhell 2018 Recap
Festival #6: Aerodrome Festival in the Sky
Prague, Czech
Photo Gallery: Flying Away in Czech @ Aerodrome 2018
100 Nights of Summer: The Aerodrome Festival in the Sky 2018 Recap
Festival #7: Pohoda Festival
Trencin, Slovakia
Photo Gallery: Here's The Chilled Out Vibe @ Pohoda Festival 2018
100 Nights of Summer: The Pohoda Festival 2018 Recap
Festival #8: EXIT Festival
Novi Sad, Serbia
Photo Gallery: Storming the Fortress @ Serbia's EXIT Festival
100 Nights of Summer: The EXIT Festival 2018 Recap
Festival #9: Electric Castle
Bontida, Romania
Photo Gallery: Laying Siege @ Electric Castle 2018
100 Nights of Summer: The Electric Castle 2018 Recap
Festival #10: Standon Calling
Standon, England
Photo Gallery: We Head Into the Future @ Standon Calling 2018
100 Nights of Summer: The Standon Calling 2018 Recap
Festival #11: OFF Festival
Katowice, Poland
Photo Gallery: Taking In the Brilliant Lineup @ OFF Festival 2018
100 Nights of Summer: The OFF Festival 2018 Recap
Festival #12: Way Out West
Gothenburg, Sweden
Photo Gallery: The Artists and Fashion @ Way Out West 2018
100 Nights of Summer: The Way Out West 2018 Recap
Festival #13: Live Music Beach
Karkle, Lithuania
Photo Gallery: Relaxing in the Sand @ Karkle Live Music Beach 2018
100 Nights of Summer: The Karkle Live Music Beach 2018 Recap
Festival #14: ZaxidFest
Magic Valley, Ukraine
Photo Gallery: Headbanging in Ukraine @ ZaxidFest 2018
100 Nights of Summer: The Zaxidfest 2018 Recap
Festival #15: Electric Fields
Thornhill, Scotland
Photo Gallery: The Final Stop @ Electric Fields 2018