Day #68: Festival #10
With my visa for the infamous Schengen Zone nearly expired, I jumped on the overnight train from Budapest to Serbia. I attended the legendary EXIT Festival during the debut season of 100 Nights of Summer, but wanted to see more of the country, which is how I ended up in the ancient spa town of Vrnjačka Banja for Lovefest. This smaller-sized electronic fest just celebrated a decade of beats.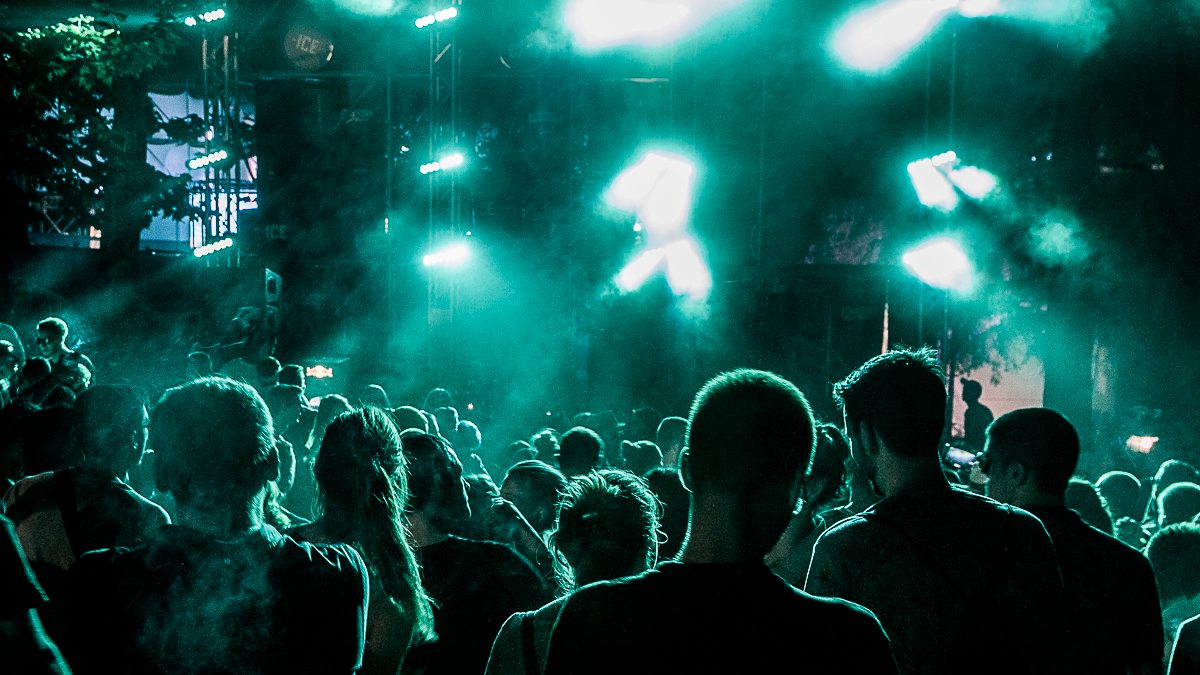 Running the Numbers
Lovefest Stats:
Dates: August 3-5, 2017
Editions: 11
Attendance: 7,000
Artists: 50+
MFW Beer Index: €2.62
Highest Temperature: 40C (104F)
10th Festival Stop 2015: Untold Festival
10th Festival Stop 2016: Tartan Heart Festival
100 Nights of Summer Stats:

Days on the Road: 68
Countries Visited: 12
Festivals Attended: 10
Festival Days: 33
Festival Days w/rain: 5
Days Camping: 15
The Scene
Musical Highlights
Lovefest is cozy, with most people gathering around the main stage, while others seek out the solitude of the small pondside stage. I spent most of the weekend planted at the live music stage which provided a crash course in all genres of Serbian music including Serbian rap, Serbian reggae, Serbian punk, and Serbian folk.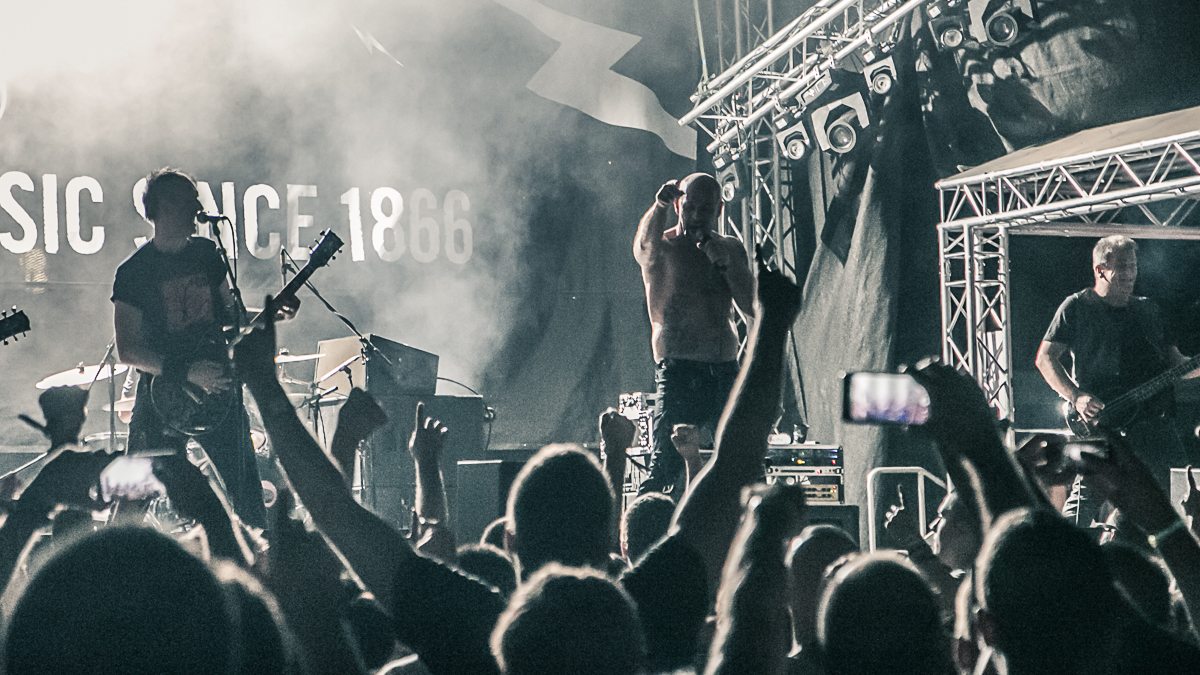 Party All Night
In the United States and England, we have all these archaic laws about noise past midnight. Serbia has no such qualms, and the music stays bumping literally into the dawn. The gates don't open until sunset, and it's empty until around midnight, at which point you can barely move until sunrise.
Party All Day
If you didn't get enough fist pumping during the previous hours, the party continues on at the local pool. The daily H2O pool party is the place to be seen while downing plenty of Red Bulls and vodka. There's a zipline over the pool, DJs all day, and all the beautiful festies of Serbia gathered under the sun.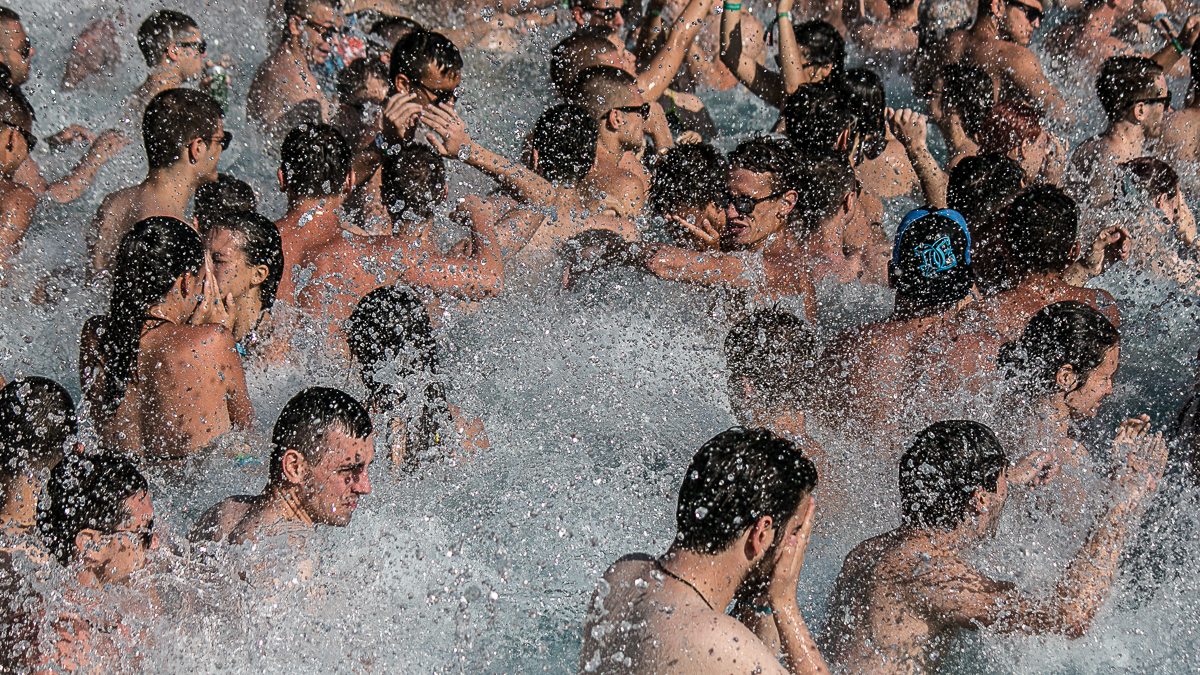 Welcome To The Spa Life
The tiny spa village of Vrnjačka Banja been reviving tired souls since the second century. It's a delightful area, perfect for recuperating after a busy weekend of camping and dancing in absolutely blistering heat. Local resorts offer mineral baths and massages, or you can just enjoy hiking around the rolling hills of the region. And the best part — fresh mineral spring water can be accessed all over the village for rejuvenating rehydration, including a spot right outside our campground.
Where Did You Sleep
Like their other Eastern European counterparts, Serbia still has a long way to go when it comes to festival camping. The makeshift campground, surrounded by abandoned buildings and security fencing hardly provides any shade along with limited facilities. With the sun making an appearance super early along with mid-day temps of 38 degrees (around 100 F), nobody spent much time here.
Best Moments
Best T-Shirt
Because "Why Not?"
Best Statue
When I asked a girl back in Belgrade about Vrnjačka Banja, she told me, "There's an owl. Everyone takes a picture with it. Other than that, there's nothing there."
Best Attitude
It's hard to get photos of guys, usually they just give me the middle finger, or just start jumping around like idiots, so I'm a fan of this guy's whole "just take your picture and imagine that I'm giving you the middle finger."
Best Worst Love Story
The Bridge of Love symbolizes the doomed affair of a local schoolteacher and a soldier, meant to be together forever until he leaves to go to war. He doesn't come back, but not because he was killed — he hooked up with a super hot Greek girl and stayed there. Anyway, couples write their names on  a lock. Hopefully, the bridge can handle all the emotional and physical weight, unlike their lame counterpart in Paris. 
Final Thoughts
The extremely budget-friendly (it's only 15 euros per day!) Lovefest is a solid addition to the quickly growing Balkan electronic music festival circuit. With all that money you're saving on tickets, you can easily afford one of the many apartments around the town. Make sure to save some time before or after to enjoy this tranquil place.