I recently completed the 5th edition of 100 Nights of Summer, my annual whirlwind adventure around Europe, and while I actually did not spend 100 nights at train stations, I did end up taking 54 rail trips over 107 days.
Covering 16 different music festivals means a tight schedule and little time for sightseeing, which is why it was so great to travel this year with a Global Pass from Eurail. The all in-one rail pass aided my travel schemes with flexibility and zero baggage issues, but for me, the best unstated perk was visiting train stations all over Europe.
Below, you'll find a wide collection of architectural styles, some history, and a few random stories of the interesting spots I found myself at over the course of the summer.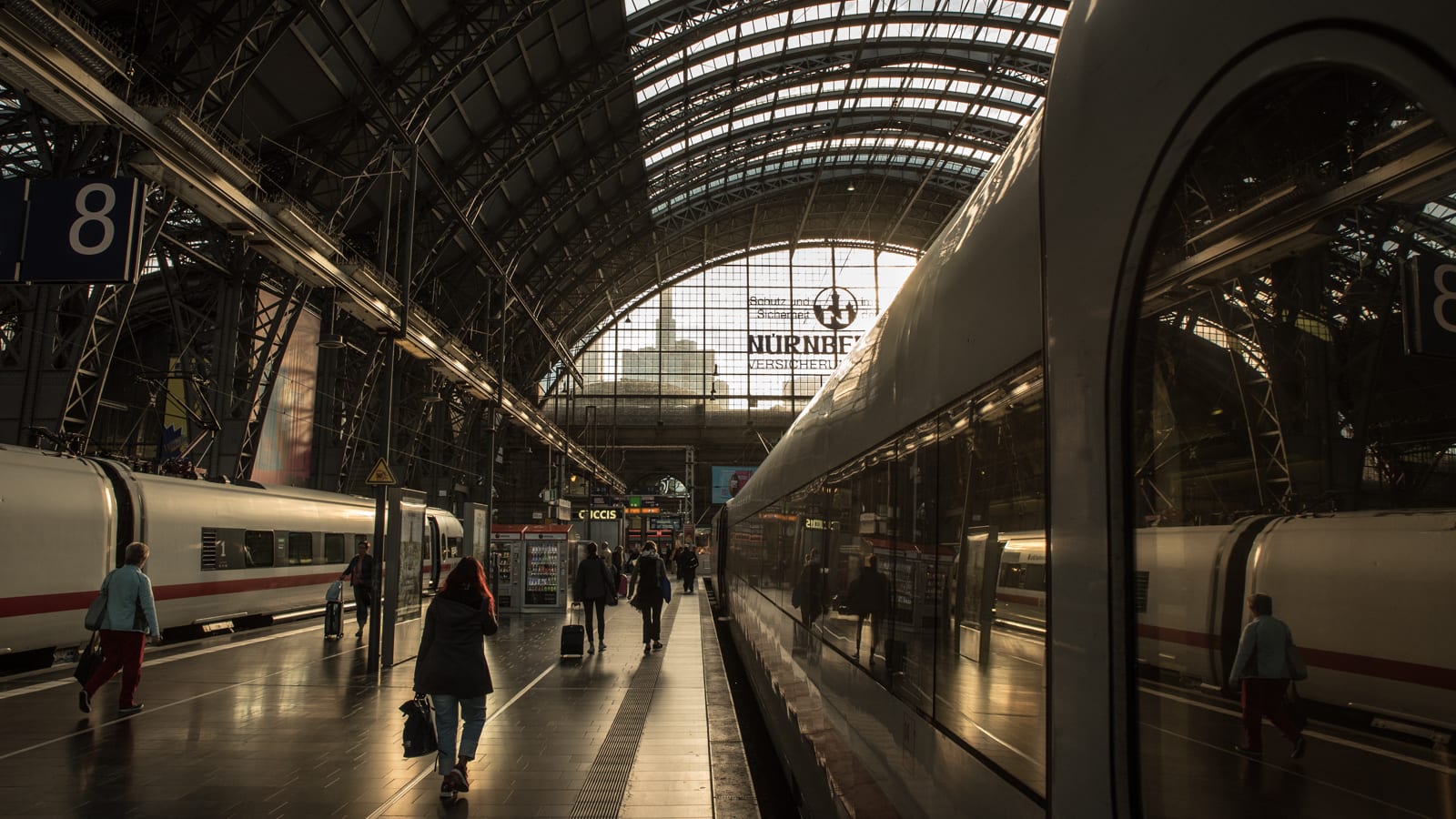 100 Nights of Train Stations
Day #1 (…and day #31…and day #77): Frankfurt Hauptbahnhof, Germany
The journey begins. You know the saying "all roads lead to Frankfurt?" Probably not, because I just made it up. I can't say I love Frankfurt, but this is a train station I've come to know very well over the last few summers. I am here either really early in the morning or very late at night. This year, I'm stuck for two days because Norwegian Airlines lost my bag.
You know where I never lose my bags? That's right, the train.
Fun fact — the red light district is right across the street with plenty of brothels and junkies so there's always something exciting happening here!
Day #8: Malmö Centralstation, Sweden
I'm on my way to Finland via two Danish trains, one Swedish train, and a Finnish ferry line. This shouldn't surprise anyone, but train service in Scandinavia is top notch. The station staff are extremely helpful along with speaking better English than me. I'd really like to come back when I have some more time and explore more of the trains up here, but I'm already late to a festival held at a ice hockey rink.
Day #10: Helsingin Päärautatieasema, Finland
This beautiful art nouveau stunner was designed by Finnish-American architect Eliel Saarinen in 1919. There's an excellent coffee shop across the street with an ideal vantage point for people-watching the 400,000 daily passengers that pass through here.
Day #13: Turun Päärautatieasema, Finland
Not all train stations can be as pretty as Helsinki, but there's still a compelling style to what I want to call an example of Nordic Classicism, but I'm almost positive I have no idea what I'm talking about.
Day #15: Kraków Główny, Poland
The central train station for Krakow is completely submerged underground, which can be disorienting. I always seem to end up inside a mall no matter which direction I go. The original building (below) is not in use anymore.
Day #16: Bratislava Hlavná Stanica, Slovakia
I adore old train stations along with the architecture and the history, but if anyone wants to knock Bratislava's main train station into dust and start over from scratch, I wouldn't get in the way. Still, I do have some affection for this train station as it means I'm in Slovakia, one of my favorite countries in Europe.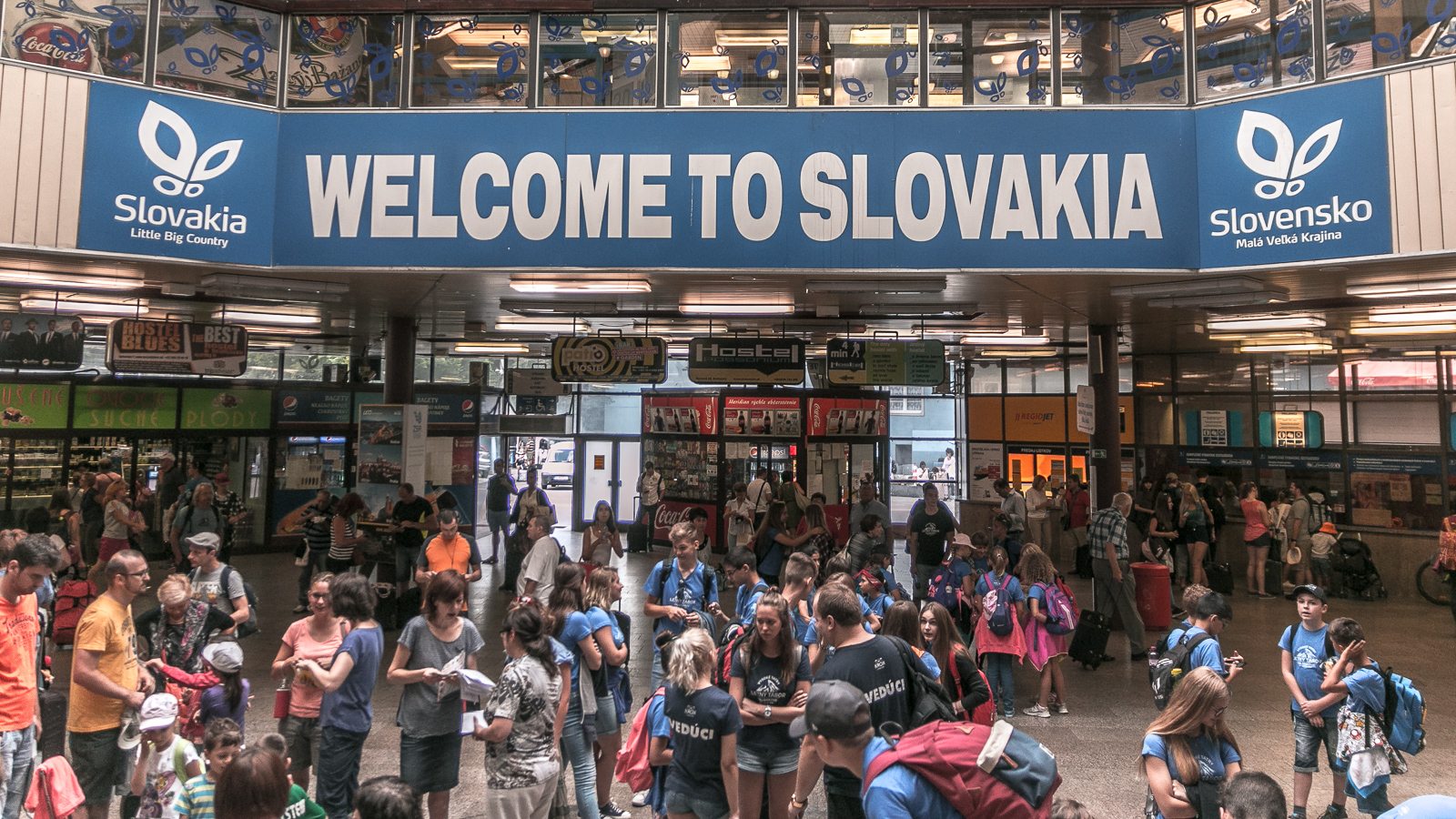 Day #22: Bahnof Flughafen Wien, Austria
Trains go everywhere in Europe. Even to the airport.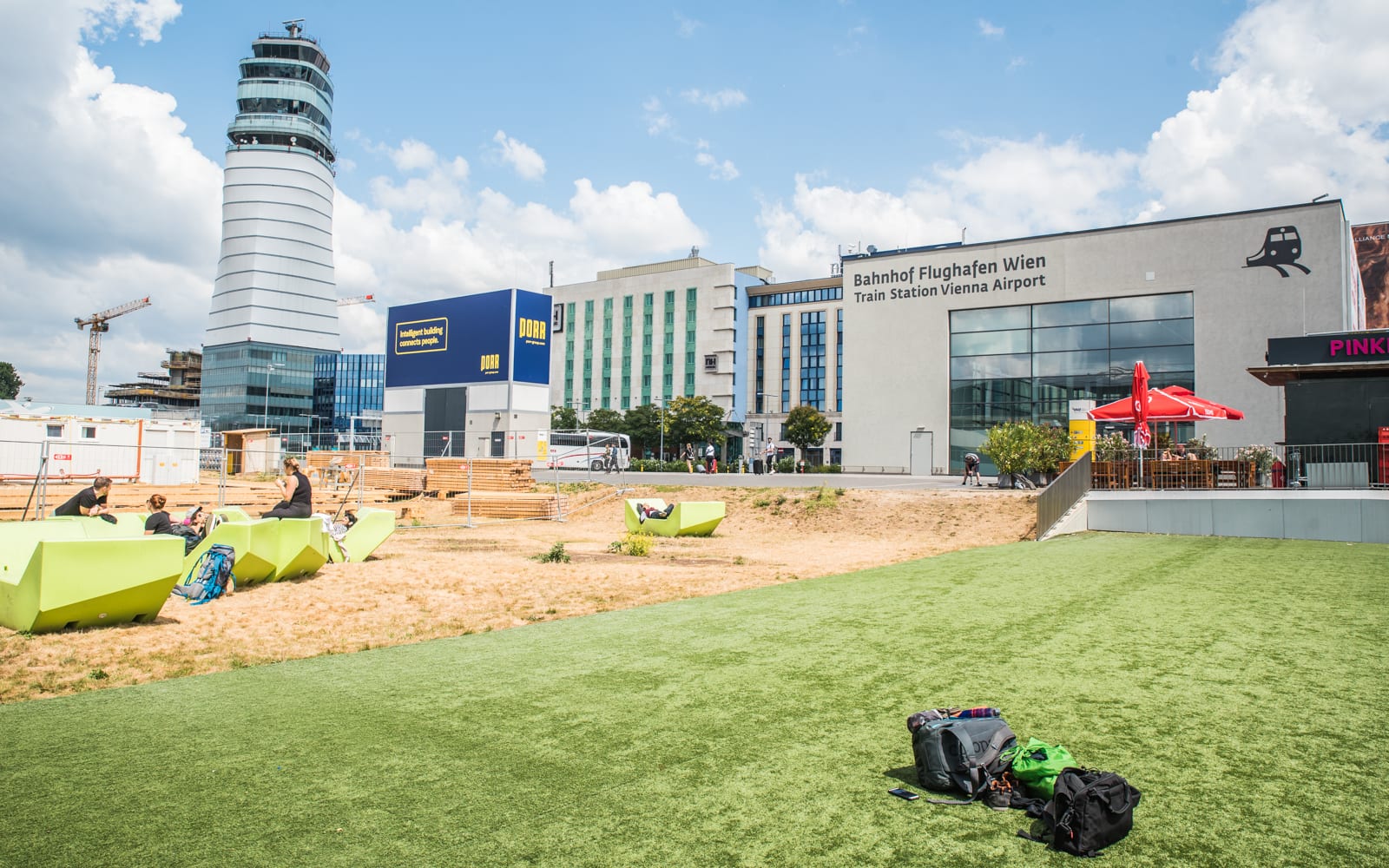 Day #32: Gare Lëtzebuerg, Luxembourg
Built in 1859, the facade of this station is designed in the Moselle Baroque Revival style, a fact and style that I'm totally familiar with and did not just copy/paste into the article. A massive redesign in 2006 really cleaned up the place, and I'm just happy to finally be in Luxembourg after riding all night on the train.
Day #36: Den Haag Centraal, Netherlands
I don't typically love the design of modern stations, but really fell for the concrete brutalism of The Hague's central station. It's also nice to dabble in photography that doesn't involve 50,000 people screaming into my ear.
Day #39: Rotterdam Centraal, Netherlands
My camera lens isn't nearly wide enough to capture the sweeping curves of Rotterdam's Central Station which opened in 2014. The letters and clock were carried over from the original 1857 station. Locals call this place 'the cone', but I think it looks like an open clam shell half buried in the sand.
Day #42: Köln Hauptbahnhof, Germany
Because I was traveling with a Eurail pass, I had the flexibility in the my schedule to do things like jump off the train in Cologne to catch lunch. That station itself, while not that impressive, is adjacent to the Cologne Cathedral, which literally had me gaping in slack-jawed amazement.
Day #43: Gare de Nîmes, France
I couldn't dig up too much history on this station, despite it being open since 1845. It's not a pretty station, but I was stuck here for two days because trains during the French summer are constantly sold out. I also found the perfect hotel where I could lean out the window and watch trains all day long. On the negative side, the SNCF announcement jingle, which is roughly played 10,000 times a day, still haunts my dreams.
Day #50:  Budapest Keleti Pályaudvar, Hungary
Another station I where I find myself all the time is Keleti in Budapest. The Eastern Railway Terminus connects Hungary's largest city to the Balkans, Transylvania, and Ukraine. This station is just beautiful which apparently means I'm a huge fan of eclectic architecture, which is definitely something I'm going to drop into a conversation.
Day #64: St Pancras International, London
Wow! The majestic St. Pancras in London is another incredible work of architectural art. I'm here to catch the famous Eurostar train under the English Channel to Brussels in Belgium, but managed to snap a few early morning pictures in between rain storms. Fun fact, my phone keeps insisting that I should be referring to this station as St. Pancreas.
Day #65/#68/#103/#105: Berlin Hauptbahnhof, Germany
For a station that sees 300,000 passengers a day, the main station of Berlin is surprisingly calm. It's also a giant shopping center which makes it easy to pick up bags of grocery, cheap alcohol, and random electronics. As you can see below, there are not nearly enough windows in this station.
Day #69/#76: Železniška Postaja Ljubljana, Slovenia
I am not a morning person, but I do like waking up in a new city on the train. In this instance I was gently woken up by the conductor telling me to get the fuck off the train, which was okay, until I realized ten minutes after the train left that I wanted to wake up in Zagreb. Apparently I'm not the only person this happens to, as it turns out James Joyce spent the night here by accident because he thought he was in Trieste. This fun fact does little to make me feel better.
Day #69/#76: Zagreb Glavni Kolodvor, Croatia
Just two hours down the road, I finally make it to Zagreb. Croatian rail service is not the most effective way to get around the country, but I do enjoy the line from Zagreb to Belgrade. My pro-top is to spend the extra coin on 1st class, as 2nd class tends to be stuffed to capacity.
This station, a neoclassical beaut, opened in 1892 and has seen a few redesigns and upgrades over the last century. It's the largest train station in Croatia. That's all I've got on fun train facts. I've been on the road for over two months.
Day #84: Gare de Rennes, France
I have a sense that at a French train station architectural meeting, the motto is "there are no bad ideas!" So here is the main station of Rennes, which like France, is both intensely intriguing and incredibly off-putting.
Day #86: Gare d'Angers-Saint-Laud, France
Despite my occasional frustration with the French rail system, it's hard to argue against any national rail service that uses an indoor levitating urban garden like this one in the Angers station. Because of scheduling on the way to my next festival, I'm able to enjoy this horticultural delight for the next two hours.
Day #86: Gare de Tours, France
Train stations also make ideal pick up points for ride sharing service Blablacar when you realize that you're going to be late for work if you keep waiting for trains.
Anyway, the Tours main station is gorgeous.
Day #90: Gare de Gueret, France
I spend quite a bit of time chilling out at tiny train stations across Europe, especially on Sundays when train service can be limited, and especially when I forget to do better trip planning. This is on my way out from the Check-In Party and it was just a pleasant, sunny spot to enjoy some food from the vending machine because every store in town is closed on Sundays.
Day #91: Gare de Strasbourg-Ville, France
Like Birmingham and Rennes, the modern day trend in train stations seems to be rounded bubbles that appear like the station has entered a metamorphic stage and will hopefully emerge one day as a completely different railway. It's difficult to tell from these photos, but the original facade is behind all that glass, not a reflection, so that's pretty cool.
Day #101: Katowice Main Station, Poland
One of the more underrated cities in Europe, I come here when I need break from the hordes of tourists that have invaded most of the other cities. Like the train station, Katowice is a calm oasis where I can refresh myself for the next festival adventure.
Day #107: Lisboa Santa Apolónia, Portugal
The final stop for 100 Nights of Summer (although far from my last train trip) is in Lisbon. This pretty station, constructed in 1865, provided a quiet spot to enjoy a coffee after a very bumpy and exhausting overnight trip from Madrid. An older couple kept waking me up at various points during the night with strange questions, but I don't regret taking a train trip with my parents.
Final Thoughts
As someone from a country that doesn't value rail service, this summer traveling with Eurail Pass was just an incredible experience, and one I highly recommend. Most people find themselves rushing through train stations, but I hope you take some time on your next rail journey to explore the architecture, history, and art of these transportation hubs.