The province of Málaga boasts a seemingly unending list of day trips so on one sunny Friday, I tried to cram in as many as possible.
Benalmádena Arroyo de la Miel
The adventure begins with a train from Málaga to the Arroyo de la Miel district in Benalmádena. This town has been popular with British tourists since the 1950s. They are super into kites here. There is a cable car here to the peak of Mount Calamorro, but at $17+ USD, it's too pricey for this budget traveler.
Mijas
From here it's only a short bus ride to my next destination. Mijas is one of the famed Pueblos Blancos (White Villages) of the region. Perched on the side of a mountain with views of the sea below, I can see why this charming and picturesque village is so popular. I came on a Friday afternoon during siesta in the middle of an international pandemic, so mostly had the place to myself.
A Very Interesting Intersection
On the high valley road between Mijas back to Benalmádena is a small intersection with an imposing Bhuddist temple, a butterfly park, and panoramic views of Fuenigrola.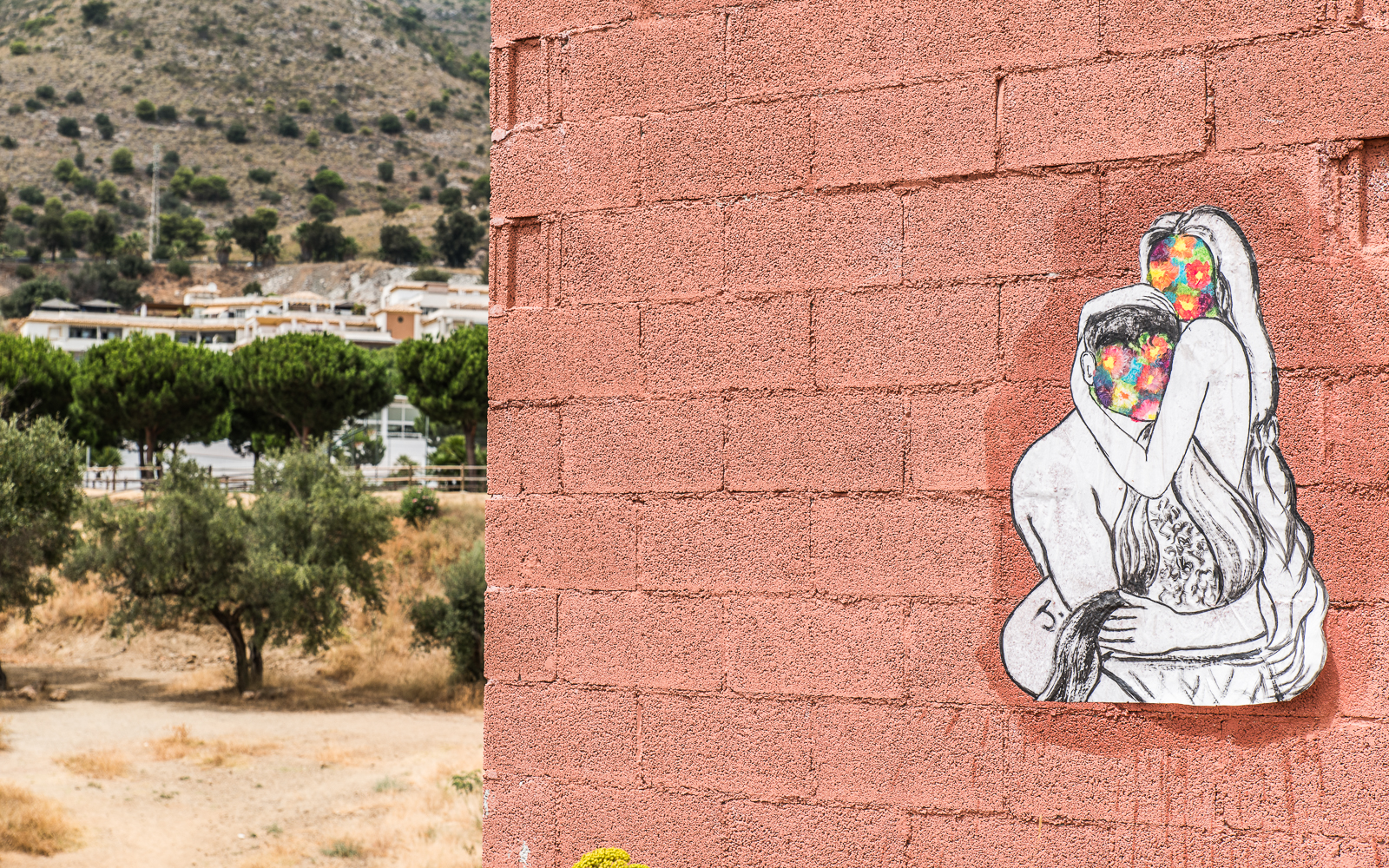 Even more interesting, is that tucked into a cove under the Bhuddist Temple is a hidden shrine called the Gruta De La Virgin De Lourdes. It's quite peaceful here.
Benalmádena Pueblo
From the intersection it's a short walk to the center of Benalmadena Pueblo. Like everywhere else I've been today, it's aggressively charming. The Plaza de España featuring the sculpture of La Niña en Benalmádena is one of the highlights of this hillside village.
Colomares Monument
Just down the road from the city center is the highlight of the day. The Colomares Monument is an epic sized fairytale castle dedicated to the life of Christopher Columbus. In 1987, a Spanish born doctor living in the United States moved home, retired from his practice, and dedicated the rest of his life to crafting this fever dream. It's straight up wild and only costs $3.00 USD to get inside.