Welcome to Day #18 of 100 Days of Travel. For the next 100 days, I'm exploring Albania and Macedonia as safely as possible. Today, I'm talking all about local food, specifically free food from the bounty of the Macedonia countryside.
One of the best parts about hiking in the autumn is that there's so much food waiting to be picked! I've been eating myself sick on blackberries and apples for the past few weeks.
I'm used to blackberry season ending at the beginning of September, so you can imagine my delight at finding nothing but ripe berries well into October. One of my dreams since a child is to have enough ripe berries to put on my yogurt in the morning, but like my childhood, I seem incapable of putting berries anywhere, but directly in my mouth.
All types of wild apples grow across Macedonia. We call these smaller ones crab apples and I've been a fan of them since I was a kid. They can be quite sour so one or two is okay.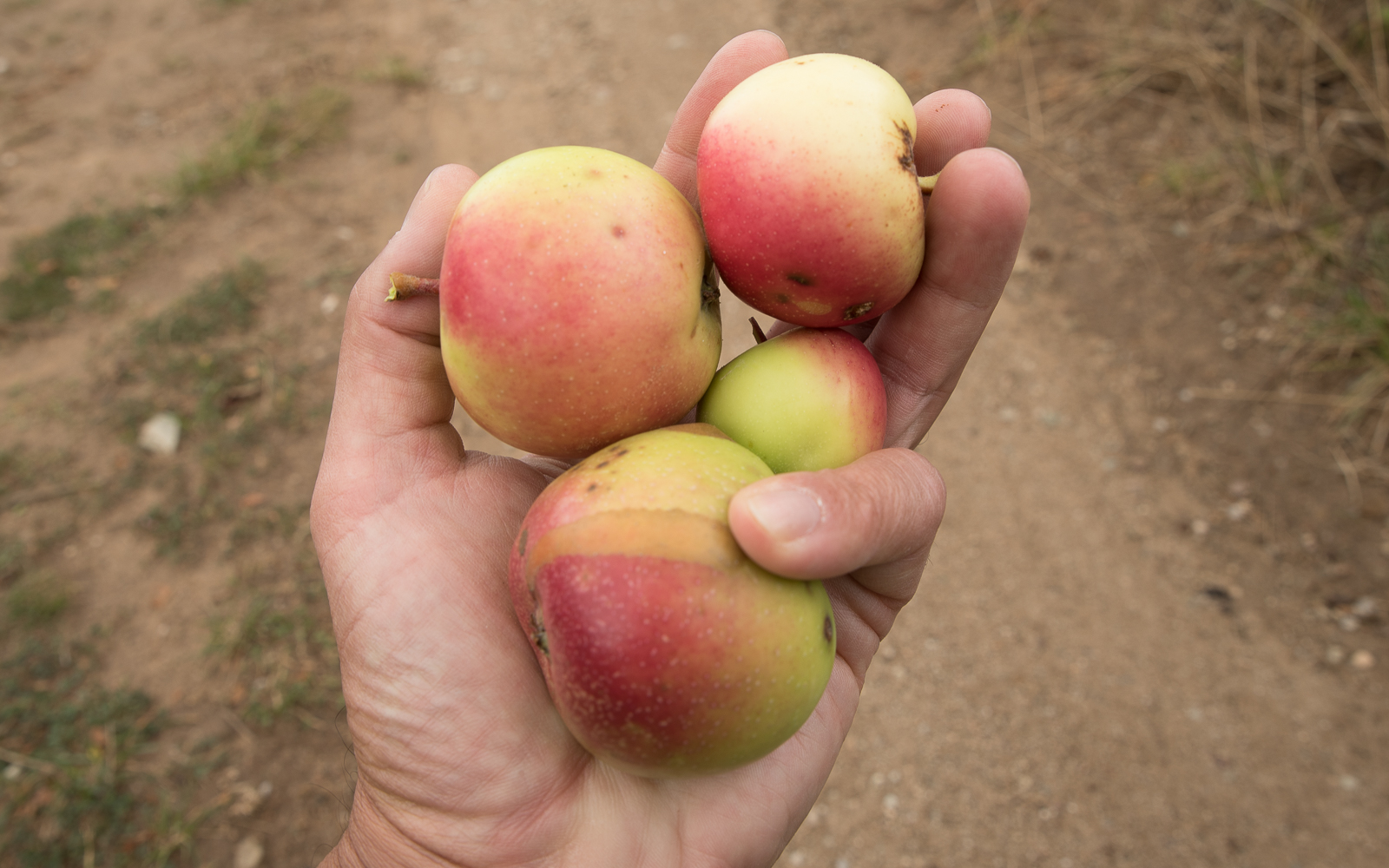 These other ones (aka Granny Smiths I think) are still sour, but much more mild than the crab apples.
Plums! I haven't seen these in New England, so I had to send out a few pictures to friends make sure I wasn't going to poison myself. I ate a lot of these hiking around Krusevo and they come in two flavors.
While hiking up to Marko's Towers, I found a bunch of walnut trees at the end of town. These small ones take a bit of work, but well worth the effort.
It's also mushroom season! I did not pick these, but the host of the mountain hut I stayed at in Paprdishte had tons. I'm not great at picking mushrooms as I can only identify one kind.
Check out this wacky acorns. I did not eat these, but I'm sure there's something you can do with these supersized nuts.
Then there's this super cool mushroom. I really want to eat it.
And finally I foraged up this shopska salad made with local tomatoes, cucumbers, and white cheese.