I've spent a good deal of the last five years in Bulgaria, although hardly any of it in Sofia.
As always, I try my best to credit the artists, but information can sometimes be scarce. If you can provide a missing name or a correction to a listed artists, let me know in the comments below.
Hadzhi Dimitar Neighborhood
If you only have a short time in Sofia, this area northeast of the city center features some incredible murals although they are a bit off the beaten tourist track.
Best Metro Stop: Hadzhi Dimitar – Line M3 (Green)
This piece called The Nineties is by Bozko and is just so creepy and weird. I love it.
Surprise by the Polish team known as Etam Cru.
Overlooking the Hadzhi Dimitar market is this mural by Nasimo.
Just off the market is this collection of Bugs by 140ideas
This one looks like a laser shootout gone wrong. Mandala by Manomatic.
I was all set to photograph the geometrically colorful Full Exucubization by Proembrion when a bell rang and hundreds of kids began to flood into the courtyard. Lone dudes photographing schoolyards full of children is generally frowned upon around the world so I snapped one quick picture and beat it. 
I rarely photograph overly religious murals as most of the time in the Balkans it mostly ends up just being overly nationalistic, but this one, also by Nasimo, seems fairly benign. It's dedicated to a famous Bulgarian monk that lived to be 103 named Grandpa Dobri that just recently passed away.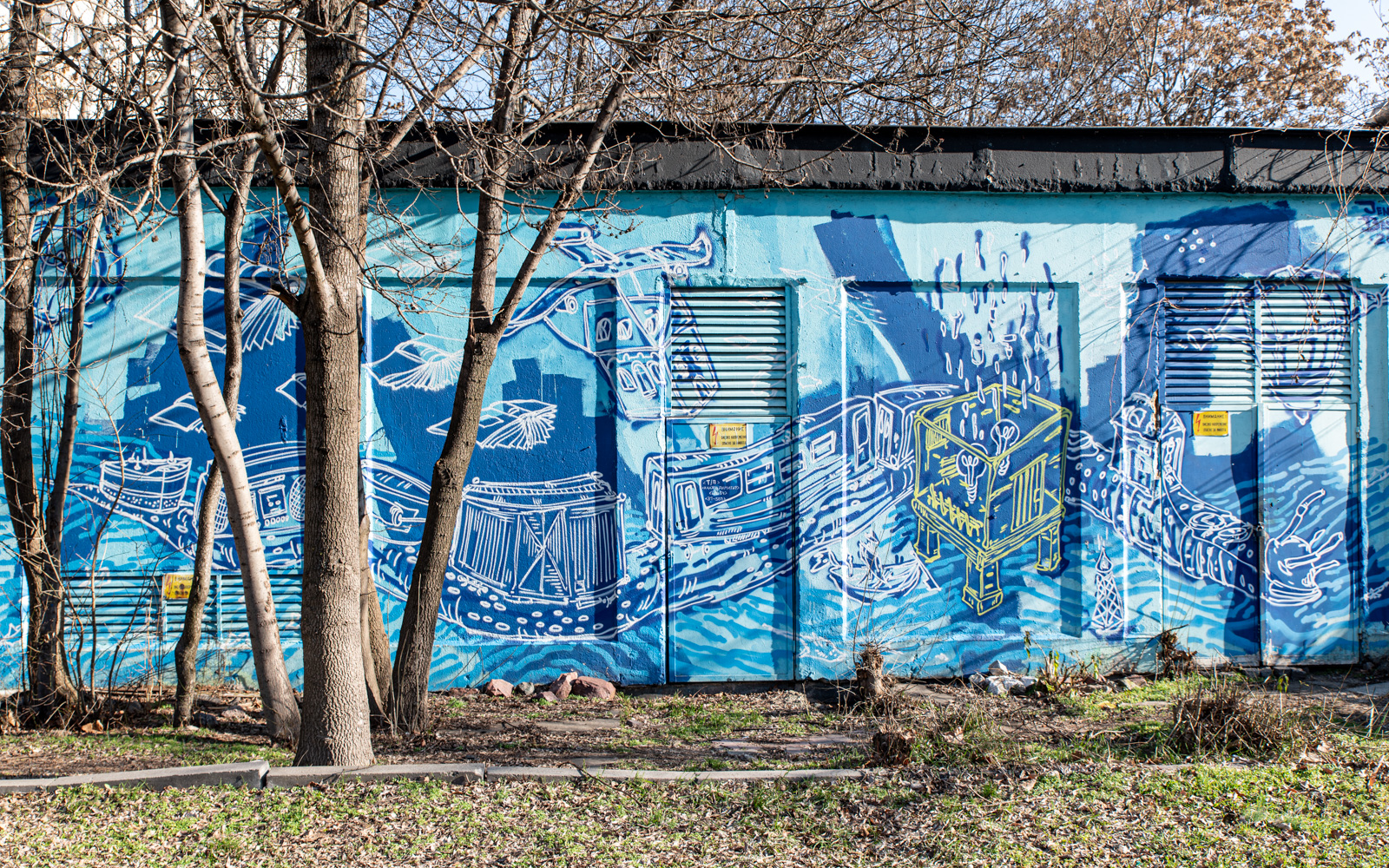 I'm not sure who did this one that I'm calling Electric Worm, a really creative way to decorate what would be a an ugly and boring power box.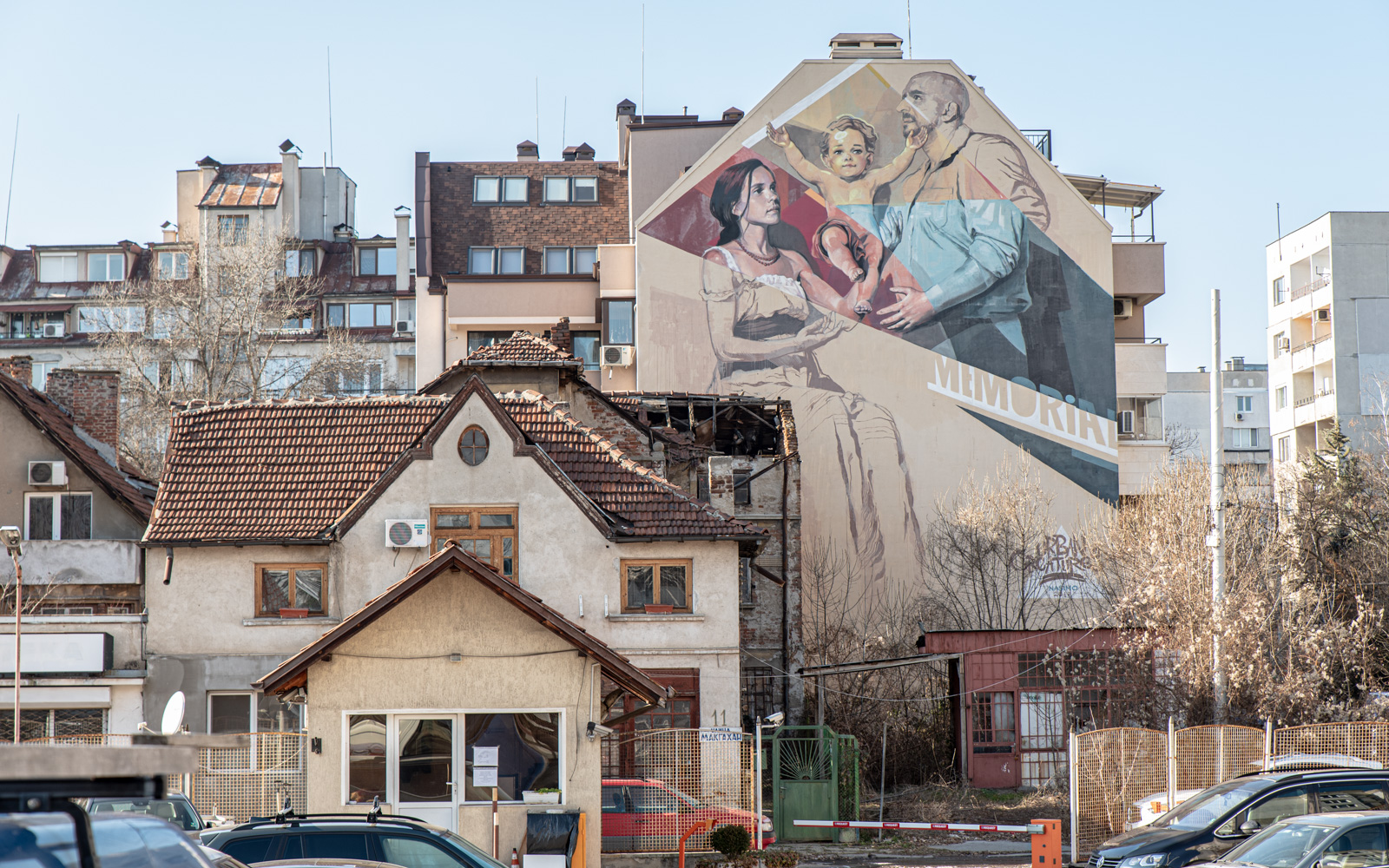 If you take the metro, Memorial by Nasimo will be one of the first you will see. 
And my favorite piece in the neighborhood is this stunning eight story tall beauty from Bozko. The detail of The Bull is just incredible. 
Central Bus Station
If you are traveling through Sofia via the main bus or train station, there's an amazing collection of murals in the tunnel beneath the train station courtesy of the GRAFF EXPRESS festival. Artists involve include Sten, Glow, Epik, Arsek Erase, MOUSE, KOTK, and JahOne – I'm still working on who created what.
Best Metro Stop: Central Railway Station – Line M2 (Blue)
Arsek Erase
JahOne
MOUSE
Sten
Sofia Center
While not concentrated in a specific spot, these pieces are accessible from the city center and make for a nice exploration of the nearby neighborhoods.
Best Metro Stop: Serdika or Serdika II – Lines M1, M4, M2 (Red, Yellow, or Blue)
This is such a wonderful mural that greets you coming up out of the metro called Serdika Tulip by Arsek Erase.  The parking lot is also filled with lots more art. 
A Bozko piece hidden behind all the cars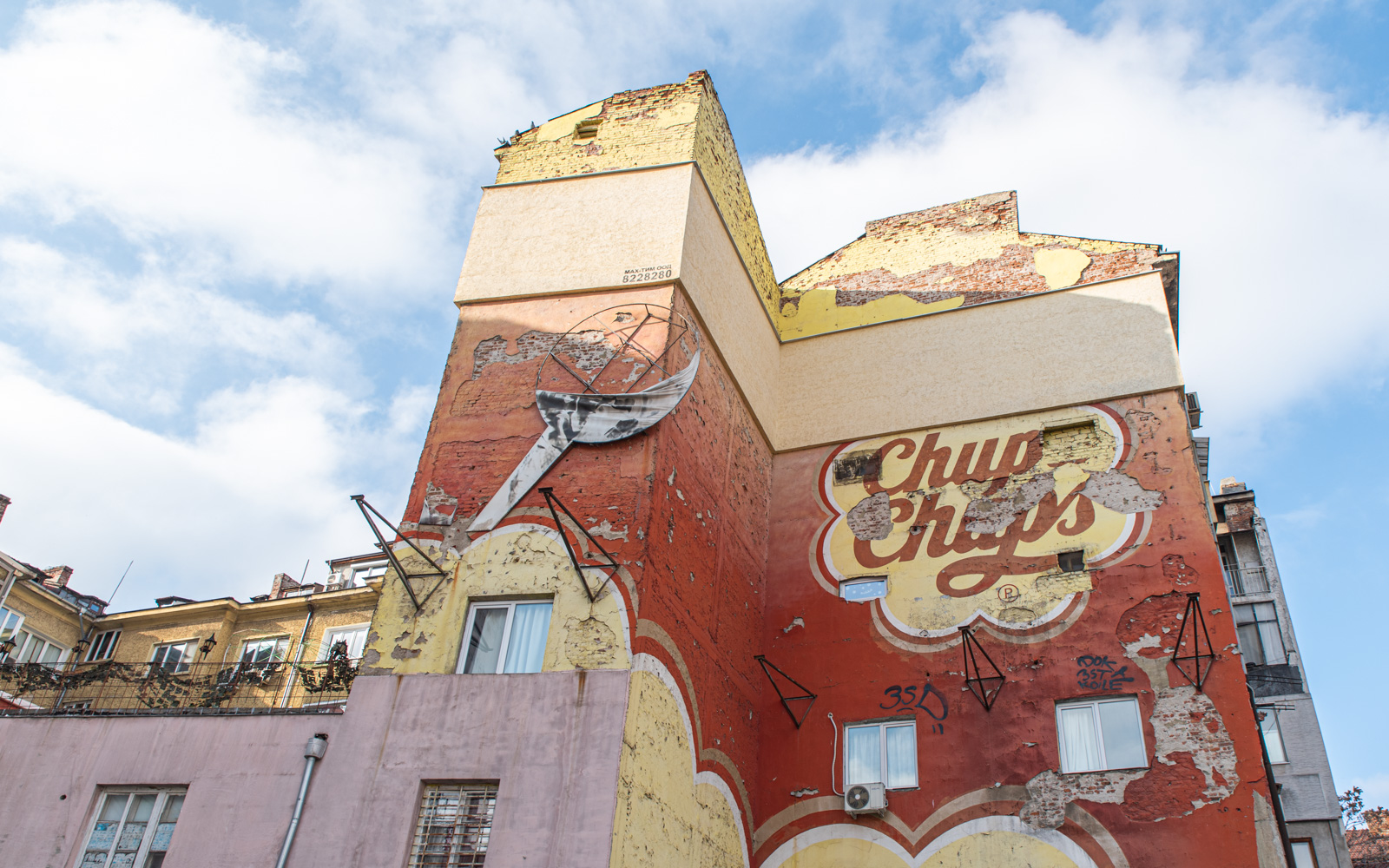 St. George by Bozko
Another incredible one from Bozko facing towards the Sofia Opera House. 
The sunlight was uncooperative this morning so I can't show you the full beauty of this building painted over by Arsek Erase for the project "City Gallery Pirotska". 
Graffopost Volume 6 by MOUSE
Mural, Mural, On The wall, I'm At Home After All by Tochka Spot

The artist is JahOne and the mural might have something to do with blood cancer awareness.
I hope you enjoyed this tour of Sofia street art as much as I enjoyed taking the photos. January in Eastern Europe is not really the most ideal time for strolling around the city so hoping to get back in the summer for some warmer weather and more sunlight.