Welcome to Day #20 of 100 Days of Travel. For the next 100 days, I'm exploring Albania and Macedonia as safely as possible. Today, I'm catching up on work and checking out the city of Bitola in the south of Macedonia. 
Bitola, the second-largest city in Macedonia is located a few hours south of Skopje and about 90 minutes from Ohrid. Unlike the two most popular cities in Macedonia, Bitola is a bit of a detour from the typical tourist trail which can make it an interesting spot to visit.
Sirok Sokak Street
Macedonia loves cafe culture and people here spend hours socializing over coffee and drinks. I was told by locals that Bitola is the place to "drink coffee and watch the girls". Head to the pedestrian-only Sirok Sokak Street and spend a lazy afternoon (or two days) enjoying the people watching. There's also incredible architecture here that you don't typically see in Macedonia.
Central Park
At the top of Sirok Sokak Street, Central Park boasts an imposing clock tower, the Yeni Mosque, and a few other interesting statues. Just across the river is a traditional Macedonian bazaar filled with fresh produce and anything else you can imagine.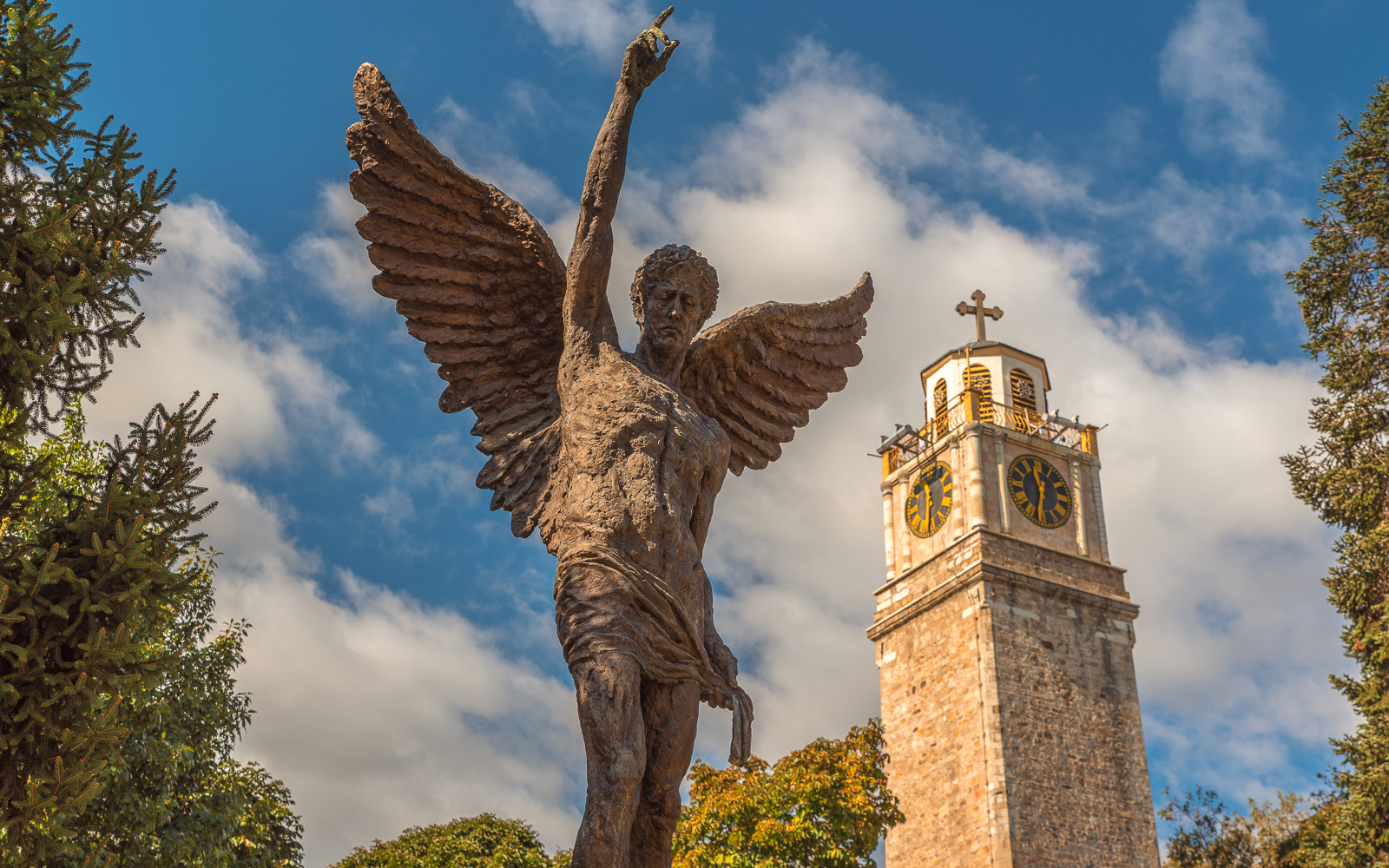 Heraclea Lyncestis Archaeological Site
This well-preserved dig site reveals the ancient Greek city of Heraclea Lyncestis. Built in the middle of the 4th century by Philip II of Macedon, you can see a theater complete with animal cages, detailed mosaics, and the remains of the Great Basilica.
Pelister National Park
One of the highlights of a trip to Macedonia, Bitola is the gateway to this amazing national park and an ideal staging area to prepare your expedition into one of the most beautiful spots in the Balkans. If you're not into a multi-day trip, consider driving up to the Hotel Molika (the trailhead for most hikes) for an excellent dinner, views, and shorter hikers.
Gradski Park Bitola
I was trapped in Spain for half a year so I'm still blown away by quiet parks filled with towering trees. If you're looking for a nice place to go running or relax, Gradski Park is what you're looking for. Want more of a workout? Follow the trails at the end of the park up the small foothills surrounding the city.