For my fifteenth and final festival of the season, I took off from the dreary countryside of the UK for the sun drenched city of Thessaloniki. Here, the annual Reworks Festival is celebrating their thirteenth year as one of the major Greek festivals, mixing electronic music with speakers and special performances.
Running the Numbers
Reworks Festival Stats:
Dates: September 13-17, 2017
Editions: 13
Attendance: 4,000
Artists: 45
MFW Beer Index: €3.00
Highest Temperature: 32C (90F)
15th Festival Stop 2015: Electric Picnic
15th Festival Stop 2016: Lollapalooza Berlin
100 Nights of Summer Stats:
Days on the Road: 102
Countries Visited: 17
Festivals Attended: 15
Festival Days: 46
Festival Days w/rain: 9
Days Camping: 26
The Scene
A Moveable Festival
The electronic based Reworks is a festival on the move. Covering five days and five different locations, the traveling fest covers the length of the ancient city of Thessaloniki from concert halls to clubs to hotel pools and partially abandoned factories, all with a different vibe and a different crowd every day. It's been well over a month since I've been to a city festival, and it's a welcome change of pace after weeks of sleeping outdoors.
The Reworks Agora
Reworks kicked off on a Wednesday with an industry conference held at the Thessaloniki Concert Hall. I've come to love these mini-events tucked inside larger festivals, which allow for networking, and the free flow of ideas from across the world. This year featured talks focused on fake news, cultural activism, and the future of music, along with a haunting prepared piano performance from Hauschka.
The Main Event
All the shows and talks at Reworks are merely the appetizer for the Saturday event, which features festival heavyweights like Paul Kalkbrenner, Bicep, and Adriatique. Taking place in a renovated factory with multiple stages, there's a non-stop stream of music from early in the evening straight through until dawn. There are four main halls of DJs, along with an outdoor stage and a smaller indoor one where festies can try their hand out on the decks.
We Are Europe
Reworks is part of a festival community called We Are Europe. I love this concept. Eight unique festivals from across the continent, but share a similar festival DNA have jointed together to form this organization. The current roster of We Are Europe festivals for 2017 include:
c/o pop Festival + c/o pop Convention (Cologne, Germany)
Elevate – Music & Arts + Elevate – Political discourse & Activism (Graz, Austria)
Insomnia Festival + Movement + New Ideas (Tromsø, Norway)
Nuits Sonores + European Lab forum (Lyon, France)
Resonate Live + Resonate Conference (Belgrade, Serbia)
Reworks Festival + Reworks Forum (Thessaloniki, Greece)
Sónar + Sónar+D (Barcelona, Spain)
TodaysArt + Bright Collisions (The Hague, Netherlands)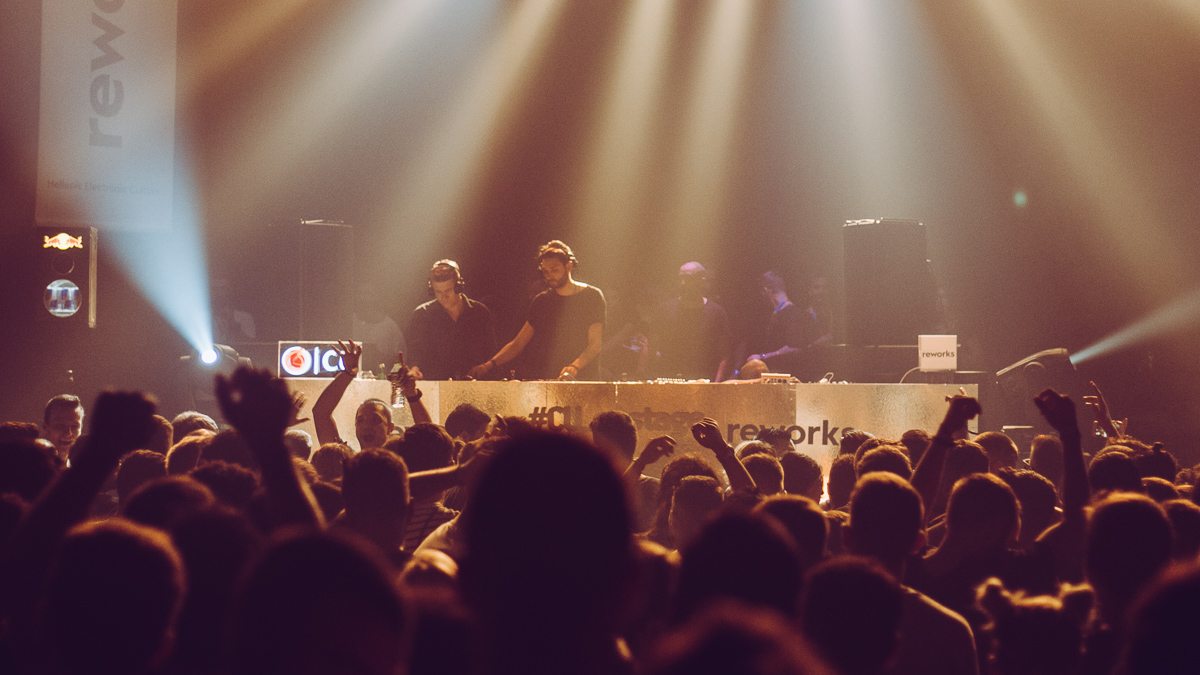 Final Thoughts
Like most city festivals, this is a wonderful excuse to come visit the city of Thessaloniki. This is my first second festival from the We Are Europe family, and I'm definitely interested to see a few more. But for now, my festival friends, this reporter is done for the 2017 season. Stay tuned as there are lots more articles and photos coming in the following weeks, but until next year, it's been a blast sharing my festival experiences with you.   
September 20, 2017
Thessaloniki, Greece
Vito Valentinetti