Torremolinos, a chilled out beach town on the Costa del Sol, didn't have nearly as much street art as Malaga or Estepona, but there are more than a few interesting and important pieces to check out in the city center. Let's start with the two most famous murals – Brigitte Bardot by Guillermo Paz (Nesui SRC) and Frank Sinatra by Pablo Sánchez and Sergio Jiménez Herguedas Bermejo.
During the Franco dictatorship in the sixties, a tiny alleyway filled with bars called the Pasaje Begoña became a refuge for the persecuted LGBTQ+ community. This small grouping of murals celebrates the heroes and struggles of those time including the infamous police raid of June 24, 1971, where 114 were arrested for crime of "violating public morals and good habits."
Over in the España Shopping Centre, the walls are covered with even more murals including ones by LALONE of Samuel L. Jackson and Lawrence Fishburne as Morpheus.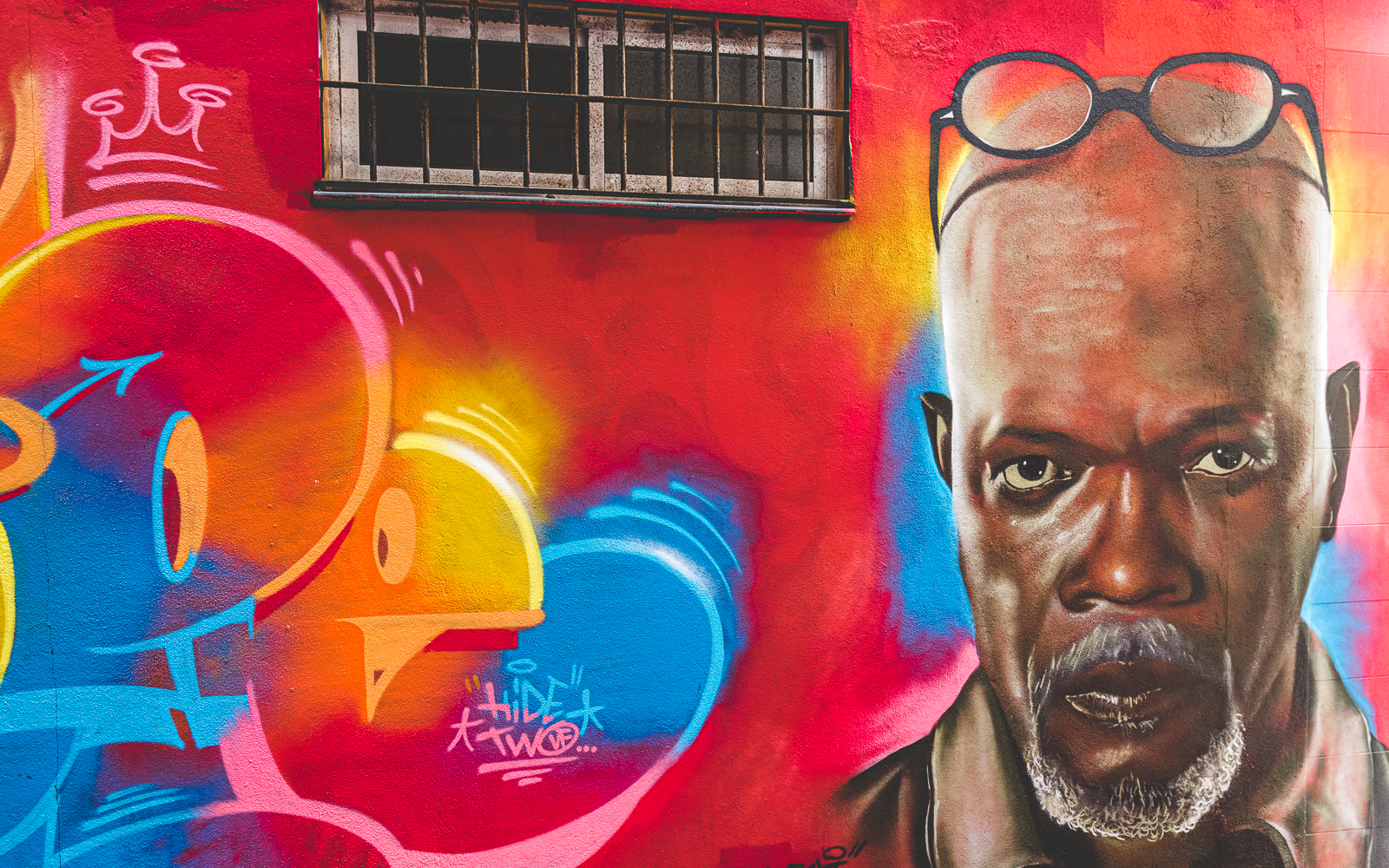 Across from that is a long colorful one from Doger along with a few that I couldn't identify, but still found interesting.
A few of the statues from around the city.
And like my trip to Estepona, I forgot to take photos of the beach. I did snap a shot a few of this shady palm tree grove where I hid from the midday heat.
As always, if you recognize any of the artists that I have left uncredited, feel free to let me know in the comments.